Mama Earth Ubtan Face Scrub with Turmeric and Walnut for Tan Removal, 100g
Ks16,000
REMOVES SUN TAN
GENTLE EXFOLIATOR
PROMOTES EVEN SKIN TONE
MADE WITH NATURAL INGREDIENTS
SUITABLE FOR ALL SKIN TYPES
20 in stock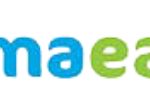 Description
Walnut and Turmeric come together to remove sun tan while restoring the skin's natural glow.
Walnut gently exfoliates dead skin cells to remove impurities that routine cleansing cannot tackle. It scrubs away dirt and visible blackheads too.
Turmeric, rich in antioxidants, protects the skin cells from free radical damage and lightens the skin tone while improving complexion.
Dermatologically tested, the scrub is free from Sulfates, Parabens, SLS, Petroleum, and Artificial Colors.
The face scrub is dermatologically tested & is suitable for all skin types.
Key Ingredients
Turmeric : With anti-Inflammatory and antiseptic properties, Turmeric protects the skin naturally. It revives the skin by bringing out its natural glow while delaying premature aging.
Walnut : Excellent to exfoliate and scrub off dead cells from the upper layer of the skin. It leaves skin refreshed and bright.
Saffron : Saffron contains many vitamins and antioxidants that are beneficial for the skin. It not only adds to the skin's natural radiance & glow but also soothes it.
| | | | |
| --- | --- | --- | --- |
| Ingredients | Type | Where Is It From? | How It Helps? |
| Aqua | Natural | Water | Diluent |
| Stearic Acid | Natural | Plant-Based | Surfactant & Emollient |
| Cetostearyl Alcohol | Natural | Plant-Based | Thickening Agent |
| Glyceryl Monostearate | Natural | Plant-Based | Emollient |
| Walnut Beads | Natural | Plant-Based | Exfoliation |
| Beeswax | Natural | Plant-Based | Anti-Inflammatory |
| Glycerin | Natural | Plant-Based | Moisturizing Agent |
| Cocamidopropyl Betaine | Natural | Plant-Based | Cleansing & Thickening Agent |
| Caprylic Capric Triglyceride | Natural | Plant-Based | Binding Agent & Antioxidant |
| Sodium Stearoyl Lactylate | Natural | Plant-Based | Moisturizing Agent |
| Sodium Lauroyl Sarcosinate | Natural | Plant-Based | Cleansing Agent |
| Turmeric Extract | Natural | Plant-Based | Antioxidants & Anti-Inflammatory |
| Almond Oil | Natural | Plant-Based | Emollients & Skin-Replenishing |
| Sodium Benzoate | Natural | Plant-Based | Preservative |
| Titanium Dioxide | Natural | Natural | Thickening & Emulsifying Agent |
| Apricot Oil | Natural | Plant-Based | Exfoliating & Moisturizing Agent |
| Potassium Sorbate | Natural | Plant-Based | Preservative |
| Zinc Oxide | Natural | Natural | Antioxidant & Skin-Soothing Agent |
| Lemon Oil | Natural | Plant-Based | Antioxidant |
| Jojoba Oil | Natural | Plant-Based | Skin-Restoring & Replenishing |
| Avocado Oil | Natural | Plant-Based | Antioxidant & Emollient |
| Vitamin E | Natural | Plant-Based | Antixoidant & UV Protection |
| IFRA Certified Allergen Free Fragrance | Synthetic | Lab Synthesized | Fragrance |
Additional information
| | |
| --- | --- |
| Weight | 0.1 kg |
| Dimensions | 14 × 3 × 3 cm |