Mama Earth CoCo Face Mask with Coffee and Cocoa for Skin Awakening, 100g
Ks23,000
ENERGIZES SKIN
REDUCES SKIN TAN
TIGHTENS SKIN
MADE WITH NATURAL INGREDIENTS
SUITABLE FOR ALL SKIN TYPES
20 in stock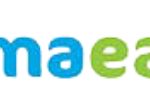 Description
The mask revives dull and tired-looking skin by removing dead skin cells and excess oil without disturbing the skin's natural lipid and moisture barrier.
The antioxidant essence of cocoa and coffee penetrates the skin to reverse the effects of sun damage. It also has exfoliating properties that soak up excess oil.
Coffee plumps up the skin and tightens pores and also reduces the appearance of cellulite. Cocoa increases blood circulation leading to collagen production and reduction of fine lines.
Dermatologically tested, this face mask does not contain any harmful chemicals like Parabens, Sulfates, Silicones, Phthalates, and Artificial Colors.
This face mask is dermatologically tested & is suitable for all skin types.
Key Ingredients
Coffee : With excellent antioxidant and anti-inflammatory properties, Coffee soothes the skin, tightens pores, and promotes even skin tone by reversing the harmful effects of sun exposure.
Cocoa : A powerful antioxidant that boosts blood flow, Cocoa protects against free radicals, and assists in the growth of new cells, making the skin look younger and more radiant.
Glycerin : A natural humectant, Glycerin attracts moisture and keeps the skin intensely hydrated. It shields the skin against irritation and strengthens the moisture barrier.
Ingredients List
| | | | |
| --- | --- | --- | --- |
| Ingredients | Type | Where Is It From? | How It Helps? |
| Aqua | Natural | Water | Diluent |
| Disodium EDTA | Synthetic | Lab Synthesized | Preservative |
| Glycerin | Natural | Plant-Based | Moisturizer |
| Potassium Hydroxide | Lab Synthesized | Lab Synthesized | pH Adjuster |
| Glyceryl Mono Stearate | Natural | Glycerol and Stearic Acid | Surfactant, Emulsifying Agent |
| Stearic Acid | Natural | Vegetable Fats | Skin Cleanser, Surfactant |
| Cetyl Alcohol | Natural | Plant-Based | Thickening Agent |
| Isopropyl Myristate | Natural | Isopropyl Alcohol and Myristic Acid | Emollient, Thickening Agent |
| Shea Butter | Natural | Nuts Of Shea Tree | Refatting Agent/ Moisturizer |
| Pentaerythrityl Tetra-di-butyl Hydroxyhydrocinnamate | Lab Synthesized | Lab Synthesized | Antioxidant |
| Laureth-23 | Lab Synthesized | Lab Synthesized | Surfactant, Emulsifying Agent |
| Tocopheryl Acetate | Lab Synthesized | Form of Vitamin E | Antioxidant |
| Glycolic Acid | Natural | Sugarcane | Exfoliating Agent, Preservative |
| Kaolin | Natural | Mineral Kaolinite | Skin Soother, Thickening Agent |
| Phenoxyethanol | Lab Synthesized | Lab Synthesized | Aromatic Agent |
| Ethylhexylglycerin | Lab Synthesized | Vegetable Glycerin | Skin Care Additive |
| Morus Alba Bark Extract | Natural | White Mulberry | Antioxidant, Treats Uneven Skin Tone |
| Apple Fruit Extract | Natural | Malus Domestic | Antioxidant |
| Camellia | Natural | Green Tea | Emollient, Antioxidant |
| Japonica Leaf Extract | Natural | Leaves of Camellia Japonica | Anti-aging Agent |
| Centella Asiatic Extract | Natural | Wild Violet Herb | Anti-aging, Skin Repairing, and Firming Agent |
| Sinensis | Natural | Green Tea Leaves | Skin Conditioning, Humectant, Antioxidant, and Anti-Inflammatory Agent |
| Coffee Extract | Natural | Coffee Plant | Improves Collagen, Elastin Production |
| Cocoa Extract | Natural | Non-defatted Cocoa Beans | Anti-Aging Agent |
| IFRA Certified Allergen Free Fragrance | Synthetic | Lab Synthesized | Fragrance |
Additional information
| | |
| --- | --- |
| Weight | 0.1 kg |
| Dimensions | 9 × 9 × 9 cm |