Mama Earth Vitamin C Sleeping Mask, Night Cream For Women, for Skin Illumination, 100g
Ks27,500
REPLENISHES LOST RADIANCE
REDUCES SIGNS OF AGING & PIGMENTATION
ILLUMINATES SKIN
MADE WITH NATURAL INGREDIENTS
SUITABLE FOR ALL SKIN TYPES
20 in stock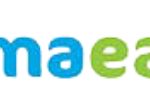 Description
The combination of Vitamin C and Aloe Vera works together to bring back skin's radiance, which gets lost over time.
Antioxidants present in the mask work overnight to protect the skin from free radical damage and pigmentation, which eventually leads to younger-looking skin.
The damage caused due to sun, pollution, and other factors is reversed by repairing damaged skin and leaving behind a brighter and glowing skin.
Dermatologically tested, the sleeping mask is free from Sulfates, Parabens, SLS, Petroleum, Artificial Preservatives & Colors.
The sleeping mask is dermatologically tested & is suitable for all skin types.
Key Ingredients
Vitamin C : One of the most celebrated vitamins when it comes to skincare because of its high antioxidant properties. Regular application reverses signs of aging, restores skin, and evens skin tone.
Aloe Vera : A common household name as it has soothing properties, along with being an antioxidant. Aloe Vera has excellent cooling properties, which help in soothing and softening skin.
Get radiating & hydrating skin overnight with this restorative Mamaearth Sleeping Mask. With the goodness of Vitamin C and Aloe Vera, it brings back your skin radiance and illuminates your skin. Antioxidants in the cream help you to protect from pigmentation. Finally you can say goodbye to ageing! Made with 100% natural ingredients, it's great for all kinds of skin types . Rejuvenating your skin overnight effortlessly, ensuring you wake up with a gorgeous glow.
Ingredients List
| | | | |
| --- | --- | --- | --- |
| Ingredients | Type | Where Is It From? | What It Does? |
| Aqua | Natural | Water | Diluent |
| Disodium EDTA | Synthetic | Lab synthesized | Binding Agent |
| Butylene Glycol | Natural | Plant-Based | Texture Enhancer |
| Crosspolymer | Natural | Fermented Corn | Texture Enhancer |
| Aloe Vera Juice | Natural | Aloe Vera Plant | Skin Soother |
| Hydrolyzed Royal Jelly Protein | Synthetic | Lab synthesized | Antibacterial Agent |
| Phenoxyethanol | Lab Synthesized | Lab Synthesized | Aromatic Agent |
| Ethylhexylglycerin | Lab Synthesized | Vegetable Glycerin | Moisturizing Agent |
| Ascorbyl-2 Glucoside | Natural | Plant-Based | For Brighter and Younger Skin |
| IFRA Certified Allergen Free Fragrance | Synthetic | Lab synthesized | Fragrance |
Additional information
| | |
| --- | --- |
| Weight | 0.1 kg |
| Dimensions | 10 × 10 × 10 cm |