Mama Earth Onion Shampoo with Onion and Plant Keratin for Hair Fall Control, 400ml
Ks23,000
REDUCES HAIR FALL.
MAKES HAIR SOFT
STRENGTHENS HAIR
SAFE FOR CHEMICALLY TREATED HAIR
NATURAL & TOXIN FREE
20 in stock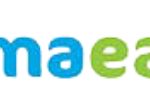 Description
Onion Oil stimulates the scalp, promoting blood circulation and hair regrowth. Plant Keratin strengthens hair, and makes it frizz-free.
Gentle surfactants cleanse hair & scalp without stripping. Keratin prevents damage & dryness, leaving hair soft & smooth.
Loaded with Plant Keratin, this Shampoo gently cleanses hair & prevents damage caused due to washing.
Made from all natural ingredients, the Shampoo does not do any harm & is suitable for all hair types. It is safe for coloured or chemically treated hair.
The Shampoo is completely free of Sulfates, Silicones, Parabens, Mineral Oil & Dyes.
Key Ingredients
Onion : It increases blood supply to hair follicles, which in turn increases hair growth and prevents hair fall.
Plant Keratin : Made up of 18 amino acids, Plant Keratin is a highly protective protein that helps maintain the moisture balance of the hair. It gives hair natural smoothness, shine, and strength.
Wheat Amino Acids : Wheat Amino Acids improve the tensile strength of hair fibers and increase the elasticity of the hair, making the hair less prone to breakage. It also reduces the porosity of the hair and strengthens the hair from within.
Soy Amino Acids : Soy Amino Acids strengthen hair fibers, retain more moisture, and improve the manageability of the hair.
Ingredients List
| Ingredients | Type | Where Is It From? | How It Helps? |
| --- | --- | --- | --- |
| Aqua | Natural | Water | Diluent |
| Coco Amido Propyl Betaine | Natural | Coconut | Foaming Agent |
| Caprylyl/Capryl Glucoside | Natural | Plant-Based | Surfactant |
| Sodium Lauroyl Sarcosinate | Natural | Plant-Based | Surfactant |
| Glycerin | Natural | Plant-Based | Humectant |
| Sodium Methyl Cocoyl Taurate | Natural | Plant-Based | Foaming Agent |
| Cocamide MEA | Natural | Coconut | Surfactant |
| Polyquaternium 7 | Synthetic | Lab Synthesized | Conditioning Agent |
| Cetrimonium Chloride | Synthetic | Lab Synthesized | Conditioning Agent |
| Polyquaternium 10 | Synthetic | Lab Synthesized | Anti-Static Agent |
| Polyquaternium 73 | Natural | Plant-Based | Conditioning Agent |
| Anhydrous Betaine | Natural | Plant-Based | Foaming Agent |
| IFRA Certified Allergen Free Fragrance | Synthetic | Lab Synthesized | Fragrance |
| Ethylene Glycol Monostearate | Natural | Vegetables | Emulsifier |
| Sodium Benzoate | Natural | Plant-Based | Preservatives |
| Potassium Sorbate | Natural | Plant-Based | Preservatives |
| Onion Seed Extract | Natural | Plant-Based | Hair Growth Agent |
| Carbomer | Synthetic | Lab Synthesized | Texture Enhancer |
| Wheat Amino Acids | Natural | Plant-Based | Hair Growth Agent |
| Soy Amino Acids | Natural | Plant-Based | Hair Growth Agent |
| Arginine HCL | Natural | Plant-Based | Amino Acid – Nourishing Agent |
| Serine | Natural | Plant-Based | Conditioning Agent |
| Threonine | Natural | Plant-Based | Conditioning Agent |
| D-Panthenol | Natural | Plant-Based | Moisturizing & Soothing Agent |
| Acrylamidopropyltrimonium Chloride/Acrylamide Copolymer | Synthetic | Lab Synthesized | Anti-Static Agent |
| Sodium Gluconate | Natural | Glucose | Humectant |
Additional information
| | |
| --- | --- |
| Weight | 0.4 kg |
| Dimensions | 25 × 4 × 4 cm |