Mama Earth Skin Plump Serum For Face Glow, with Hyaluronic Acid and Rosehip Oil for Ageless Skin, 30ml
Ks27,500
HYDRATES SKIN
REFINES PORES
REDUCES FINE LINES
MADE WITH NATURAL INGREDIENTS
SUITABLE FOR ALL SKIN TYPES
20 in stock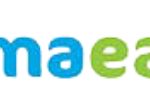 Description
Intensely hydrating – Hyaluronic Acid & rich in Vitamin A – Rosehip Oil help in collagen synthesis and thus deeply moisturizes & hydrates skin. This contributes to firming the skin & helps improving skin elasticity.
Natural cleansers in coconut extract in the serum help in cleansing excess oil & impurities from open pores of the skin. The natural & effective ingredients make the cleansed pores tight; thus, helps improving skin texture.
The antioxidants in olive oil and fatty acids in castor oil help in reducing & preventing the occurrence of fine lines & wrinkles.
Dermatologically Tested, the serum is free from Sulfates, Paraben, SLS, Petroleum, Artificial Preservatives, & Colors.
The face serum is dermatologically tested & is suitable for all skin types.
Key Ingredients
Hyaluronic Acid : It is a naturally-occurring substance that has antioxidant and skin-replenishing properties. It helps to retain collagen, increase the moisture content of the skin, and provide elasticity and flexibility. It revitalizes the skin's outer layer, making it softer, smoother, and radiantly hydrated.
Rosehip Oil : Being rich in natural nutrients, vitamin C, and essential fatty acids, it helps fight signs of aging while hydrating and rejuvenating the skin.
Olive Extract : It is derived from the leaves of the olive tree. It has anti-oxidant and detoxifying properties that help to eliminate toxins, soothe oxidative stress, minimize the appearance of wrinkles, age spots, blemishes, and improve circulation of the skin.
Coconut Extract : Rich in fatty acids, kinetin, cytokinin, and trans-zeatin, coconut extract has anti-thrombotic, anti-carcinogenic, and anti-aging effects on the body.
Ingredients List
| | | | |
| --- | --- | --- | --- |
| Ingredient | Type | Where Is It From? | How It Helps? |
| Aqua | Natural | Water | Diluent |
| Coco-Caprylate/Caprate | Natural | Coconut | Emollient |
| Butylene Glycol | Natural | Fossil Fuel | Moisturizer |
| Glycerin | Natural | Vegetable Glycerin | Skin Protectant, Humectant |
| Diethylhexyl Carbonate | Lab Synthesized | Lab Synthesized | Skin Conditioner |
| Rosehip Oil | Natural | Rosa Canina Rose Bush | Moisturizing  and Anti-Aging Agent |
| Sodium Hyaluronate | Lab Synthesized | Sodium Salt Of Hyaluronic Acid | Lubricant |
| Olea Europaea (Olive) Leaf Extract | Natural | Dried Olive Leaves | Antioxidant |
| Methyl Glucose Sesquistearate | Lab Synthesized | Lab Synthesized | Emollient and Surfactant |
| Cetyl Ricinoleate | Natural | Castor Oil | Moisturizing Agent |
| Caprylhydroxamic Acid | Natural | Coconut | Anti-Fungal |
| Caesalpinia Spinosa Gum | Natural | Tara Seeds | Natural Thickener & Viscosity Enhancer |
| 1,2-Hexanediol | Lab Synthesized | Lab Synthesized | Skin Conditioning Agent |
| Carbomer | Lab Synthesized | Acrylic Acid | Thickening, and Emulsifying Agent |
| Propanediol | Natural | Corn | Emollient, Humectant and Solvent |
| Sodium Gluconate | Lab Synthesized | Glucose | Humectant |
| Sodium Hydroxide | Lab Synthesized | Lab Synthesized | Alkalizer |
| IFRA Certified Allergen Free Fragrance | Lab Synthesized | Lab Synthesized | Fragrance |
Additional information
| | |
| --- | --- |
| Weight | 0.1 kg |
| Dimensions | 10.2 × 4 × 4 cm |