Mama Earth Bye Bye Dark Circles, Under Eye Cream for Dark Circles, with Cucumber & Peptides, 20ml
Ks18,500
REDUCES DARK CIRCLES
NOURISHES UNDER EYE SKIN
TRAVEL-FRIENDLY
For Female
20 in stock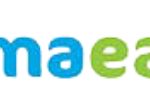 Description
Skin lightening and tightening properties of Cucumber & Peptides in this eye cream diminish unwanted dark circles caused due to melanin deposit, iron deposit, stress & pollution.
The soothing and nourishing effects of Hawkweed and Daisy extracts help target the appearance of dark shadows, for brighter eyes that look well-rested.
This cream comes in a sleek tube with a fine nozzle, making it easy to apply and to carry in small bags, purses, pockets, etc.
For Female
Key Ingredients
Cucumber Extract : It is rich in vitamin C and has high water and antioxidant content. Cucumber helps in reducing melanin production as it neutralizes the harmful free radicals produced by Sun's UV rays. It helps build collagen while keeping the skin hydrated and tightened.
Daisy Flower Extract : Daisy Flower extract helps in naturally exfoliating the skin & thus reducing dark spots caused due to daily environmental exposure.
Peptides : This skin repairing agent stimulates collagen production in the skin and makes it look young and wrinkle-free. It reduces visible skin damage and strengthens the skin's underlying supportive elements.
Hawkweed Extract : This skin conditioning and masking agent helps to fight dark circles. It lightens and regenerates the skin; hence, reducing the appearance of dark circles.
How To Use
Take a pea-sized amount of cream on your fingertip
Apply dots under the eyes and massage in a circular motion
Massage till the cream is completely absorbed
Ingredients List
| | | | |
| --- | --- | --- | --- |
| Ingredients | Type | Where Is It From? | How It Helps? |
| Propanediol | Natural | Corn | Emollient, Humectant and Solvent |
| Cetearyl Octanoate | Natural | Plant-Based | Emulsion Stabilizer and Foam Boosting Surfactant |
| Cetearyl Alcohol | Natural | Plant-Based | Thickening Agent |
| Dicetyl Phosphate | Lab Synthesized | A complex mixture of diesters of cetyl alcohol and phosphoric acid | Surfactant – Emulsifying Agent |
| Ceteth-10 Phosphate | Lab Synthesized | A complex mixture of esters of phosphoric acid and Ceteth-10 | Surfactant – Cleansing Agent |
| Bellis Perennis (Daisy) Flower Extract | Natural | Daisy Flower | Skin Brightening / Prevents Hyperpigmentation |
| Hieracium Pilosella (Hawkweed) Extract (JuvenEye CLR) | Natural | Extracts of Hawkweed (Hieracium Pilosella) and the flowers of Daisy (Bellis perennis) | Anti-Dark Circle, Anti-Puff, Skin Lightening, and Regenerating Agent |
| Neopentyl Glycol Diheptanoate | Natural | Plant-Based | Skin Conditioning and Viscosity Increasing Agent |
| Caprylic Capric Triglyceride | Natural | Plant-Based | Moisturizing Agent |
| Xylitylglucoside | Natural | Sugar located in wheat | Moistening Agent and Dermal Water Retainer |
| Anhydroxylitol | Natural | Fermentation of Wheat and Wood | Humectant |
| Xylitol (Aquaxyl) | Natural | Plant-Based | Hydration and Moisture Enabling Agent |
| Glycerin | Natural | Vegetable Glycerine | Skin Protectant, Humectant |
| Aqua | Natural | Water | Diluent |
| Butylene Glycol | Natural | Fossil Fuel | Moisturizer |
| Carbomer | Lab Synthesized | Acrylic Acid | Thickening, Dispersing, Suspending and Emulsifying Agent |
| Polysorbate 20 | Lab Synthesized | Lauric Acid | Surfactant, Emulsifier, and Fragrance Ingredient |
| Palmitoyl Tripeptide – 1 | Lab Synthesized | Lab Synthesized | Skin Repairing Agent |
| Palmitoyl Tetrapeptide – 7 (Matrixyl 3000) | Lab Synthesized | Lab Synthesized | Suppress the Production of Excess Interleukins |
| Sodium Benzoate | Lab Synthesized | Benzoic Acid | Preservative |
| Glyceryl Monostearate | Natural | Plant-Based | Anticaking, Thickening, Emulsifying and Preservative Agent |
| Cucumber Extract | Natural | Cucumbers | Moisturizing & Soothing Agent | Emollient has an Astringent Effect |
| Acrylates/C10-30 Alkyl Acrylate Crosspolymer | Synthetic | Lab Synthesized | Thickening Agent |
| Potassium Sorbate | Natural | Fruits | Preservative |
| IFRA Certified Allergen Free Fragrance | Lab Synthesized | Lab Synthesized | Fragrance |
Additional information
| | |
| --- | --- |
| Weight | 0.1 kg |
| Dimensions | 12 × 4 × 2 cm |