Mama Earth Retinol Face Serum with Retinol & Bakuchi for Fine Lines & Wrinkles, 30g
Ks36,500
MINIMIZES SIGNS OF AGING
REDUCES HYPER-PIGMENTATION
LIGHTWEIGHT & FAST ABSORBING FORMULA
MADE WITH NATURAL INGREDIENTS
SUITABLE FOR ALL SKIN TYPES
20 in stock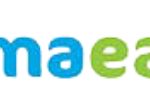 Description
It's time to minimize the signs of aging with Retinol – the gold-standard ingredient that alters the way mature skin cells behave to give you younger-looking skin.
A powerhouse of antioxidants, Bakuchi reduces hyperpigmentation, giving you naturally even-toned skin.
The lightweight and fast-absorbing formula of the serum absorbs into the skin, making it feel refreshed and look younger over time.
Made using natural ingredients, the face serum is free from Sulfates, Parabens, SLS, Petroleum, Artificial Preservatives & Colors.
This face serum is dermatologically tested & is suitable for all skin types.
Key Ingredients
Retinol: A form of Vitamin A, Retinol is highly effective in reversing signs of aging and sun damage. It boosts collagen production, plumps up the skin, and reduces the appearance of fine lines & wrinkles.
Bakuchi: The natural goodness of Bakuchi with its anti-inflammatory properties minimizes discoloration and hyper-pigmentation.
Linseed Oil : One of nature's best kept secrets, Linseed Oil works inside out to keep the skin moisturized and hydrated to reduce the appearance of wrinkles and aging signs.
Cotton Seed Oil : The high concentrations of Vitamin E, fatty acids, and antioxidants in Cotton Seed Oil have anti-aging benefits.
Ingredients List
| | | | |
| --- | --- | --- | --- |
| Ingredients | Type | Where It Comes From? | How It Helps? |
| Sodium Metabisulfite | Synthetic | Lab Synthesized | Antioxidant Preservative |
| Glycerin | Natural | Plant-Based | Humectant |
| Trisodium Ethylynediamine Disuccinate | Synthetic | Lab Synthesized | Chelating Agent |
| Sodium Acrylate/Sodium Acrylodimethyl Taurate Copolymer | Synthetic | Lab Synthesized | Thickener | Emulsifier |
| Caesalpinia Spinosa Gum | Natural | Plant-Based | Emulsion Stabilizer and Skin Conditioning Agent |
| Ethylhexyl Methoxycrylene | Synthetic | Lab Synthesized | Photostabilizer |
| Methyl Glucose Sesquistearate | Natural | Plant-Based | Emollient |
| Behenyl Alcohol | Natural | Plant-Based | Opacifying Ingredient, Thickener & Emulsifier |
| Pentaerythrityl Distearate | Synthetic | Lab Synthesized | Thickener & Binding Agent |
| Shea Butter Ethyl Esters | Natural | Plant-Based | Emollient & Antioxidant |
| Diethylhexyl Carbonate | Natural | Plant-Based | Emollient |
| Caprylic/Capric Triglyceride | Natural | Plant-Based | Protects Skin Against Infrared Rays |
| Physalis Angulata Extract | Natural | Plant-Based | Protects Skin Against Infrared Rays |
| Dimethylmethoxy Chromanol | Synthetic | Lab Synthesized | Antioxidant |
| Cetyl Ricinoleate | Natural | Plant-based | Moisturizing Agent |
| Coco Caprylate Caprate | Natural | Plant-Based | Emollient |
| 4-T- Butylcyclohexanol | Natural | Plant-Based | Emollient & Soothing Agent |
| Ethoxydiglycol | Synthetic | Lab-Synthesized | Solvent |
| Tetrahexyldecyl Ascorbate | Natural | Plant-Based | Antioxidant |
| Phenoxyethanol | Natural | Plant-Based | Natural Preservative |
| Ethylhexyl Glycerin | Synthetic | Lab Synthesized | Softening Agent |
| Cyclodextrin | Synthetic | Lab Synthesized | Skin-Soothing |
| Polysorbate 20 | Natural | Plant-Based | Surfactant and Emulsifier |
| Retinol | Natural | Plant-Based | Skin-Restoring |
| Bakuchi Extract | Natural | Plant-Based | Antioxidant |
| Hydroxyethyl acrylate/Sodium Acryloyldimethyl taurate Copolymer | Synthetic | Lab Synthesized | Texture Enhancer |
| Bisabolol | Natural | Plant-Based | Skin-Soothing |
| Bidens Pilosa Extract | Natural | Plant-Based | Increase Collagen |
| Palm Oil | Natural | Plant-Based | Antioxidants & Skin-Replenishing |
| Cotton Seed Oil | Natural | Plant-Based | Moisturizing & Anti-Aging Properties |
| Linseed Oil | Natural | Plant-Based | Moisturizing & Anti-Aging Properties |
| Pentylene Glycol | Natural | Plant-Based | Skin-Replenishing |
| Hydrogenated Lecithin | Natural | Plant-Based | Skin-Restoring & Emollients |
| Polysorbate 60 | Natural | Plant-Based | Cleansing Agents |
| Isohexadecane | Synthetic | Lab Synthesized | Emulsifiers & Texture Enhancer |
| IFRA Certified Allergen Free Fragrance | Synthetic | Lab Synthesized | Fragrance |
Additional information
| | |
| --- | --- |
| Weight | 0.05 kg |
| Dimensions | 10 × 4 × 4 cm |