Mama Earth Retinol Face Wash with Retinol and Bakuchi for Fine Lines and Wrinkles, 100ml
Ks14,000
REDUCES FINE LINES & WRINKLES
FIGHTS SIGNS OF AGING
REDUCES AGE SPOTS & BLEMISHES
MADE WITH NATURAL INGREDIENTS
SUITABLE FOR ALL SKIN TYPES
20 in stock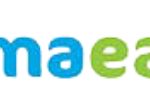 Description
Welcome younger looking & firm skin with Retinol Face Wash! With time, the skin begins to lose its elasticity, becoming prone to discoloration and signs of aging like fine lines. Retinol & Bakuchi prevent this by leaving skin more youthful with every wash.
The elixir of youth! Retinol, a powerful anti-aging ingredient, boosts collagen production & alters the way aged cells behave to give you younger-looking skin.
Time to reverse aging! Bakuchi, often called nature's Retinol, is a powerhouse of antioxidants that reduces hyperpigmentation and dark spots, giving you even toned skin.
Made using natural ingredients, the face wash is free from Sulfates, Parabens, SLS, Petroleum, Artificial Preservatives & Colors.
This face wash is dermatologically tested & is suitable for all hair types.
Key Ingredients
Retinol : A Vitamin A derivative, this is highly effective in reversing sun damage and signs of aging. It boosts collagen production, plumps up the skin, and reduces the appearance of fine lines & wrinkles.
Bakuchi oil: It helps in reducing discoloration and hyperpigmentation. It also has anti-inflammatory properties that fight signs of aging.
Oat Amino Extract : It is extremely gentle on the skin and has great cleansing properties. It helps smoothen the skin surface and makes it soft.
Ingredients List
| | | | |
| --- | --- | --- | --- |
| Ingredient | Type | Where Is It From? | How It Helps? |
| Aqua | Natural | Water | Diluent |
| Cocamidopropyl Betaine | Natural | Plant-Based | Cleansing & Thickening Agent |
| Caprylyl/Capryl Glucoside | Natural | Plant-Based | Surfactant |
| Sodium Methyl Cocoyl Taurate | Natural | Plant-Based | Surfactant & Foaming Agent |
| Decyl Glucoside | Natural | Plant-Based | Cleansing Agent |
| Sodium Lauroyl Sarcosinate | Natural | Plant-Based | Cleansing Agent |
| Glycerin | Natural | Plant-Based | Humectant |
| AculynTM60 | Synthetic | Lab synthesized | Thickener |
| Sodium Lauroyl Oat Amino Acid | Natural | Plant-Based | Skin-Softening and Soothing Agent |
| Sodium PCA | Natural | Plant-Based | Skin-Replenishing |
| Polyquaternium 39 | Natural | Plant-Based | Moisturizing Agent |
| Anhydrous Betaine | Natural | Plant-Based | Skin-Soothing & Anti-Aging |
| Polysorbate 20 | Natural | Plant-Based | Cleansing Agents |
| Sodium Benzoate | Natural | Plant-Based | Preservative |
| Potassium Sorbate | Natural | Plant-Based | Preservatives |
| Retinol | Natural | Plant-Based | Skin-Restoring |
| Bakuchiol | Natural | Plant-Based | Antioxidant |
| Disodium EDTA | Synthetic | Lab Synthesized | Binding Agent |
| IFRA Certified Allergen Free Fragrance | Synthetic | Lab Synthesized | Fragrance |
Additional information
| | |
| --- | --- |
| Weight | 0.1 kg |
| Dimensions | 13 × 4 × 2 cm |