Mama Earth Charcoal Face Scrub For Oily Skin and Normal skin, with Charcoal and Walnut for Deep Exfoliation, 100g
Ks16,000
GENTLY EXFOLIATES
REMOVES DEAD SKIN
REMOVES SKIN IMPURITIES
MADE WITH NATURAL INGEDIENTS
SUITABLE FOR ALL SKIN TYPES
20 in stock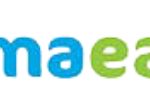 Description
The mild granular Walnut beads and Activated Charcoal gently unclog pores, leaving behind soft, supple, and clean skin.
Gently massaging the scrub on your face and neck boosts blood flow, removes dead skin, and delivers a healthy glow.
The exfoliating scrub removes dirt, toxins, and acne-causing bacteria that clog pores. All this, without disturbing the skin's pH balance.
Dermatologically tested, the scrub is free from Parabens, Sulfates, SLS, and Artificial Colors.
Free of any additives, this face scrub is dermatologically tested & suitable for all skin types.
Key Ingredients
Activated Charcoal : It has great detoxifying benefits that include absorbing excess oil and deep cleaning pores.
Walnut : Rich in Vitamin B, it removes dead skin & tan, leaving the skin glowing and rejuvenated.
Tea Tree : With antimicrobial and anti-inflammatory properties, Tea Tree prevents acne and promotes clear skin.
Ingredients List
| | | | |
| --- | --- | --- | --- |
| Ingredient | Type | Where Is It From? | How it Helps? |
| Aqua | Natural | Water | Dilutant |
| Stearic Acid | Natural | Plant-Based | Surfactant & Emollient |
| Cetostearyl Alcohol | Natural | Plant-Based | Thickening Agent |
| Glyceryl Monostearate | Natural | Plant-Based | Emollient |
| Walnut Beads | Natural | Plant-Based | Exfoliation |
| Activated Charcoal | Natural | Plant-Based | Detoxifies & Cleanses |
| Beeswax | Natural | Plant-Based | Anti-Inflammatory |
| Glycerin | Natural | Plant-Based | Moisturizing Agent |
| Cocamidopropyl Betaine | Natural | Plant-Based | Cleansing & Thickening Agent |
| Caprylic Capric Triglyceride | Natural | Plant-Based | Binding Agent & Antioxidant |
| Sodium Stearoyl Lactylate | Natural | Plant-Based | Moisturizing Agent |
| Sodium Lauroyl Sarcosinate | Natural | Plant-Based | Cleansing Agent |
| Almond Oil | Natural | Plant-Based | Emollients & Skin-Replenishing |
| Sodium Benzoate | Natural | Plant-Based | Preservative |
| Titanium Dioxide | Natural | Natural | Thickening & Emulsifying Agent |
| Apricot Oil | Natural | Plant-Based | Exfoliating & Moisturizing Agent |
| Potassium Sorbate | Natural | Plant-Based | Preservative |
| Cedarwood Oil | Natural | Plant-Based | Anti-Inflammatory |
| Lemon Oil | Natural | Plant-Based | Antioxidant |
| Zinc Oxide | Natural | Natural | Antioxidant & Skin-Soothing Agent |
| Jojoba Oil | Natural | Plant-Based | Skin-Restoring & Replenishing |
| Avocado Oil | Natural | Plant-Based | Antioxidant & Emollient |
| Vitamin E | Natural | Plant-Based | Antixoidant & UV Protection |
| Patchouli Oil | Natural | Plant-Based | Skin Soothing Agent |
| IFRA Certified Allergen Free Fragrance | Synthetic | Lab Synthesized | Fragrance |
Additional information
| | |
| --- | --- |
| Weight | 0.1 kg |
| Dimensions | 12 × 4 × 2 cm |