Mama Earth Neem Face Mask with Neem and Tea Tree for Pimples and Zits, 100ml
Ks23,000
REDUCES ACNE & PIMPLES
ANTI INFLAMMATORY
ABSORBS EXCESS OIL
SUITABLE FOR ACNE PRONE SKIN TYPES
NATURAL & TOXIN FREE
20 in stock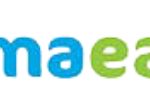 Description
A combination of active ingredients such as Tea Tree Oil & Neem Oil ensures that acne & pimples are reduced. The mask helps your skin get rid of excess oil, cleanses the pores & minimizes the occurrence of acne, zits & pimples.
Neem is a natural anti-bacterial & anti-fungal agent. In combination with Aloe Vera, it ensures that redness & inflammation around acne & pimples is reduced naturally. It also ensures that infection is not spread, thus reducing their reoccurrence.
Natural & mild ingredients such as Kaolin & Bentonite clay help in extracting & washing off excess oil from the skin. This further helps in reducing the occurrence of acne & pimples.
This toxin-free face mask made from all safe ingredients is suitable for acne prone skin, even sensitive skin.
The face mask is completely free of Sulfates, Parabens, SLS, Mineral Oil & Dyes.
Neem Face Mask by Mamaearth will help in reducing the occurrence of pimples, acne & zits on your face. Tea Tree Oil is known to work on fungal as well as bacterial infections, thus helps in reducing acne. Neem Oil, known for its anti-bacterial property helps in keeping the skin clean, bright & healthy. Aloe Vera in the mask helps in reducing inflammation caused due to acne & pimples. Dermatologically tested, the mask does not contain any harmful chemicals like SLES, Sulfates, Silicones, Phthalates, and Artificial Colors.
Key Ingredients
Neem Oil : It soothes red, itchy, and inflamed skin. Highly useful in reducing the effects of acne, eczema, and rashes. It also acts as a protective agent against skin damage caused by harmful UV rays.
Tea Tree Oil : It is used to treat skin issues like spots, pimples, blemishes, dryness, and infections. It has antimicrobial and antiseptic properties which help in reducing and soothing the skin problems.
Apricot Oil : It is used as a moisturizing agent for dry and sensitive skin and also treats blemishes, wrinkles, fine lines, and other issues of maturing skin. It can be applied to chapped, itchy, wounded and sore skin for fast healing without leaving any greasy residue.
Mulberry Extract : It has anti-oxidant properties that control wrinkles and give flawless, silky smooth skin. It is recommended for effective skin lightening.
Ingredients List
| | | | |
| --- | --- | --- | --- |
| Ingredients | Type | Where Is It From? | How It Helps? |
| Aqua | Natural | Water | Diluent |
| Kaolin | Natural | Naturally Occurring | Oil Control |
| Bentonite | Natural | Volcanic Ash | Binding Agent |
| Cetearyl Alcohol | Natural | Plant-Derived | Thickening Agent |
| Glycerin | Natural | Plant-Derived | Humectant |
| Magnesium Aluminum Silicate | Natural | Refined And Purified Clay | Thickening Agent |
| Aloe Vera Extract | Natural | Aloe Vera | Antioxidant And Antibacterial |
| Propylene Glycol Dibenzoate | Natural | Petroleum, Natural Gas And Vegetable Sources | Emollient |
| Sodium Lauroyl Sarcosinate | Synthetic | Sarcosine | Surfactant |
| Kokum Butter | Natural | Kokum Tree | Moisturizing Agent |
| Isopropyl Myristate | Synthetic | Lab Synthesized | Emollient & Thickening Agent |
| Olive Oil | Natural | Olives | Moisturizing |
| Magnesium Carbonate | Natural | Seawater | Reduces Acne |
| Titanium Dioxide | Natural | Ilmenite Ore | Opacifying Agent |
| Mulberry Extract | Natural | White Mulberry Tree | Anti-Aging |
| Neem Oil | Natural | Fruits And Seeds Of Neem Tree | Anti-Bacterial |
| Chamomile Extract | Natural | Chamomile Plant | Anti-Inflammatory, Anti-Fungal |
| Apricot Oil | Natural | Apricot | Soothes and Prevents Acne & Inflammation |
| Tea Tree Oil | Natural | Tea Tree | Anti-Septic |
| Peppermint Oil | Natural | Peppermint Plant | Soothing and Cooling Agent |
| Glycolic Acid | | | Exfoliating agent |
| Potassium Sorbate | Natural | Derived from Fruits | Preservative |
| Sodium Benzoate | Natural | Plant-Based | Preservative |
| Xanthan Gum | Natural | Sugar | Thickening Agent |
| Sodium Ascorbyl Phosphate | Natural | Vitamin C | Spot Reduction |
| Chlorophyll | Natural | Plant-Based | Reduces Skin Inflammation |
| IFRA Certified Allergen Free Fragrance | Synthetic | Lab Synthesized | Fragrance |
Additional information
| | |
| --- | --- |
| Weight | 0.11 kg |
| Dimensions | 9 × 9 × 9 cm |