Mama Earth Vitamin C Oil-Free Moisturizer For Face with Vitamin C and Gotu Kola for Skin Illumination – 80 ml
Ks14,000
NON-STICKY MOISTURIZATION
KEEPS SKIN SOFT & SUPPLE
RESTORES NATURAL RADIANCE
FREE FROM HARMFUL CHEMICALS
SUITABLE FOR ALL SKIN TYPES
20 in stock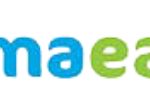 Description
This Oil-Free Face Moisturizer is your skin's new BFF! It absorbs quickly and moisturizes effectively without making your skin look greasy. Its light texture doesn't feel heavy or sticky and keeps the skin moisturized.
Just the moisturizer your skin needs! Crafted with natural ingredients like Vitamin C, Gotu Kola, and Vitamin E, this moisturizer is suitable for all skin types. It soothes skin, evens the skin tone, and keeps it soft and supple.
The combination of Vitamin C & Gotu Kola fights dark spots and the signs of aging. This moisturizer enhances and restores the skin's natural radiance.
Dermatologically Tested, the Vitamin C Oil-Free Face Moisturizer is free from Sulfates, Parabens, SLS, Petroleum, Artificial Preservatives & Colors.
The Vitamin C Oil-Free Moisturizer is dermatologically tested & is suitable for all skin types.
Vitamin C : Along with fighting sun damage and providing radiance, Vitamin C also smoothens and firms the skin. It also reduces pigmentation with regular application.
Gotu Kola Extract : Known for its soothing and brightening properties, Gotu Kola is one of the best natural ingredients for your skin. It stimulates collagen synthesis, which restores skin firmness and elasticity. It also has excellent hydrating and antioxidant properties.
Vitamin E : Vitamin E has great moisturizing and healing properties, which strengthens the skin's barrier function. It also combats free radicals and soothes the skin.
Turmeric Extract : Turmeric Extract: Turmeric helps in providing glow and luster to the skin naturally. It has anti-aging properties and also lightens dark spots and marks.
Ingredients List
| | | | |
| --- | --- | --- | --- |
| Ingredient | Type | Where Is It From | How It Helps |
| Aqua | Natural | Water | Diluent |
| Ammonium Acryloyldimethyltaurate | Synthetic | Lab Synthesized | Texture Enhancer |
| Vinylpyrrolidone Copolymer | Synthetic | Lab Synthesized | Binding Agent |
| Disodium EDTA | Synthetic | Lab Synthesized | Preservative |
| Glycerin | Natural | Plant-Based | Hydration |
| Xanthan Gum | Natural | Plant-Based | Skin conditioning Agent |
| Polyglyceryl-3 Cetyl Ether | Natural | Plant-Based | Emollient & Emulsifier |
| Vitamin E | Natural | Plant-Based | Antioxidant |
| Pentaerythrityl Tetra-di-t-butyl Hydroxyhydrocinnamate | Synthetic | Lab Synthesized | Antioxidant |
| Phenoxyethanol | Synthetic | Lab Synthesized | Aromatic Agent |
| Ethylhexylglycerin | Lab Synthesized | Vegetable Glycerin | Skin Care Additive |
| Tea Tree Extract | Natural | Plant-Based | Anti-inflammatory & Antimicrobial |
| Salicylic Acid | Natural | Plant-Based | Exfoliator |
| Propylene Glycol | Natural | Vegetable Fats | Emollient & Emulsifier |
| Black Oats Extract | Natural | Plant-Based | Soothing Agent |
| Soybean Extract | Natural | Soybeans | Antioxidant & Soothing Agent |
| Potassium Sorbate | Natural | Plant-Based | Preservative |
| IFRA Certified Allergen Free Fragrance | Synthetic | Lab Synthesized | Fragrance |
Additional information
| | |
| --- | --- |
| Weight | 0.1 kg |
| Dimensions | 15 × 7 × 4 cm |