Mama Earth Vitamin C Face Scrub for Glowing Skin, With Vitamin C and Walnut For Skin Illumination, 100g
Ks16,000
BRIGHTENS SKIN
GENTLY EXFOLIATES
FIGHTS FREE RADICAL DAMAGE
MADE WITH NATURAL INGREDIENTS
SUITABLE FOR ALL SKIN TYPES
20 in stock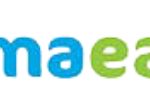 Description
Hola Bright & Illuminated Skin! Vitamin C fights dullness caused by free radical damage and other environmental stressors. It leaves you with radiant and even-toned skin.
Gently scrub your way to an even-toned skin that glows. Walnut in the face scrub is a proven ingredient for exfoliating gently yet effectively.
Crafted with the power of Vitamin C and the natural goodness of Saffron and Turmeric Root Oil, this face scrub fights free radical damage to give you clear and radiant skin.
Made using natural ingredients, the face scrub is free from Sulfates, Parabens, SLS, Petroleum, Artificial Preservatives & Colors.
This face scrub is dermatologically tested & is suitable for all hair types.
Key Ingredients
Vitamin C: 

It has excellent antioxidant properties which combat dark spots, control melanin production, and fight free radical damage leading to radiant skin.

Walnut Shell Powder: 

It gently exfoliates removing dead skin cells from the surface, reducing dullness, thus making skin soft & smooth.

Saffron: 

 It protects the skin from UV radiation and prevents aging. Its antioxidant properties also reduce inflammation.

Turmeric Root Oil: 

It works as a skin rejuvenator and makes your skin glow. It also reduces blemishes, promoting even skin tone.
How To Use
Apply an adequate amount of Vitamin C Face Scrub on wet face and neck.

Massage gently with your fingertips in a circular motion.

Concentrate on scrubbing your forehead, nose & chin.

Rinse off with water and pat dry. Use at least twice a week for best results.
Ingredients List
| | | | |
| --- | --- | --- | --- |
| Ingredient | Type | Where Is It From? | How It Helps? |
| Aqua | Natural | Water | Diluent |
| Cetostearyl Alcohol | Natural | Plant-Based | Thickening Agent and Emulsifier |
| Stearic Acid | Natural | Plant-Based | Surfactant & Emollient |
| Glyceryl Monostearate | Natural | Plant-Based | Emollient |
| Beeswax | Natural | Honeycomb | Skin Moisturizer |
| Walnut Shell Powder | Natural | Plant-Based | Exfoliation |
| Cetearyl Olivate | Natural | Plant-Based | Emulsifier & Skin Moisturizer |
| Sorbitan Olivate | Natural | Plant-Based | Emulsifier |
| Glycerin | Natural | Plant-Based | Humectant |
| Cocamidopropyl Betaine | Natural | Plant-Based | Cleansing & Thickening Agent |
| Caprylic / Capric Triglycerides | Natural | Plant-Based | Moisturizing Agent |
| Sodium Stearoyl Lactylate | Natural | Plant-Based | Moisturizing Agent |
| Sodium Lauroyl Sarcosinate | Natural | Plant-Based | Cleansing Agent |
| Sweet Almond Oil | Natural | Plant-Based | Skin Nourisher |
| Turmeric Root Oil | Natural | Plant-Based | Antioxidant and Anti-Inflammatory Agent |
| Sodium Benzoate | Natural | Plant-Based | Preservative |
| Phenoxyethanol | Natural | Plant-Based | Natural Preservative |
| Lime Oil | Natural | Plant-Based | Anti-Aging Agent |
| Titanium Dioxide | Natural | Plant-Based | Thickening & Emulsifying Agent |
| Apricot Oil | Natural | Plant-Based | Exfoliating & Moisturizing Agent |
| Potassium Sorbate | Natural | Plant-Based | Preservative |
| Licorice Extract | Natural | Plant-Based | Repairs Sun Damage |
| Saffron Extract | Natural | Plant-Based | Skin Brightening Agent |
| Sodium Ascorbyl Phosphate | Natural | Plant-Based | Antioxidant & Stabiliser |
| Zinc Oxide | Natural | Plant-Based | Antioxidant & Skin-Soothing Agent |
| Jojoba Oil | Natural | Plant-Based | Skin-Restoring & Replenishing |
| Avocado Oil | Natural | Plant-Based | Antioxidant & Emollient |
| Vitamin E | Natural | Plant-Based | Antioxidant & Emollient |
| Disodium EDTA | Natural | Natural Salts | Preservative / Stabilizer |
| Lemon Oil | Natural | Plant-Based | Antioxidant |
| Pentaerythrityl Tetra-di-t-butyl Hydroxyhydrocinnamate | Synthetic | Lab Synthesized | Antioxidant |
Additional information
| | |
| --- | --- |
| Weight | 0.1 kg |
| Dimensions | 16.1 × 5.8 × 2.8 cm |