Mama Earth Ubtan Foaming Face Wash with Turmeric and Saffron for Tan Removal, 150ml
Ks18,500
BRIGHTENS SKIN TONE
REMOVES TAN FOR CLEAR SKIN
GENTLY EXFOLIATES
FREE FROM HARMFUL CHEMICALS
SUITABLE FOR ALL SKIN TYPES
20 in stock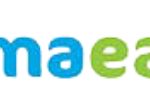 Description
Shine Like A Diamond! Mamearth Ubtan Foaming Face Wash helps remove tan and improve complexion with Saffron. Turmeric is a natural healer that revives by bringing out skin's natural glow.
Ubtan Foaming Face Wash clarifies skin and removes tan to promote even skin tone. These goodness of natural ingredients work without disturbing the skin's pH.
Welcome gentle exfoliation with a silicone brush and revered natural ingredients like Turmeric and Saffron. With foam texture, the Face Wash deeply penetrates the skin pores, resulting in skin that's visibly clear and healthy.
Dermatologically Tested, the Ubtan Foaming Face Wash is free from Sulfates, Parabens, SLS, Petroleum, Artificial Preservatives & Colors.
This Ubtan Foaming Face Wash is dermatologically tested & is suitable for all skin types.
Key Ingredients
Turmeric: The antiseptic, anti-inflammatory, and pH balancing properties of Turmeric protects skin naturally. It revives the skin by bringing out its natural glow while delaying premature aging.
Saffron: A Natural powerhouse of vitamins and antioxidants, Saffron reduces pigmentation and dark spots to promote natural radiance and even skin tone.
Neem Oil: Neem oil shields the skin's protective barrier from free radical impact and bacterial growth.
Aloe Vera: Aloe Vera heals and repairs skin by soothing inflammation and sealing in moisture.
How To Use
Wet your face and neck with water.

Pump out the foaming face wash and massage gently all over face and neck with the help of built-in soft brush to remove impurities.

Rinse and pat dry.

TIP : Wash the silicon brush thoroughly with water to maintain regular hygiene.
Ingredients List
| | | | |
| --- | --- | --- | --- |
| Ingredient | Type | Where Is It From | How It Helps |
| Aqua | Natural | Water | Diluent |
| Cocamidopropyl Betaine | Natural | Coconut Fatty Acids | Surfactant |
| Disodium Cocoamphodiacetate | Natural | Coconut Fatty Acids | Surfactant |
| Decyl Glucoside | Natural | Plant-Based | Skin Nourisher |
| Sodium Lauroyl Sarcosinate | Natural | Plant-Based | Surfactant |
| Glycerin | Natural | Plant-Based | Moisturizing Agent |
| Polysorbate 20 | Natural | Plant-Based | Emulsifier, Penetrant |
| Aloe Vera Extract | Natural | Aloe Vera Plant | Antioxidant & Anti-bacterial |
| Turmeric Extract | Natural | Plant-Based | Antioxidant, Skin Lightener |
| Sodium PCA | Natural | Plant-Based | Reduces Inflammation |
| D-Panthenol | Synthetic | Lab Synthesized | Anti-Inflammatory |
| Neem Oil | Natural | Neem Leaves | Purifying Agent |
| Citric Acid | Natural | Citrus Fruits | Exfoliant |
| Saffron Extract | Natural | Saffron | Antioxidant, Skin Smoother |
| Disodium EDTA | Synthetic | Lab Synthesized | Preservative |
| Menthol | Natural | Menthol Leaves | Cooling Agent |
| Sodium Benzoate | Synthetic | Lab Synthesized | Preservatives |
| Potassium Sorbate | Natural | Fruit Derived | Preservative |
| IFRA Certified Allergen Free Fragrance | Synthetic | Lab Synthesized | Fragrance |
Additional information
| | |
| --- | --- |
| Weight | 0.15 kg |
| Dimensions | 19.5 × 4 × 4 cm |