Mama Earth Ubtan Face Wash with Turmeric & Saffron for Tan Removal, 100ml
Ks9,500
TAN REMOVAL

SUN DAMAGE REPAIR

EXFOLIATES DEAD SKIN

LIGHTENS SKIN

DERMATOLOGICALLY TESTED & CERTIFIED TOXIN FREE
20 in stock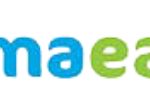 Description
Suitable for all skin types, our gentle face wash uncovers skin's natural brightness removing all signs of tan. Carrot seed oil in me removes the tan from the upper layers of skin and restoring the natural fairness of the skin.

Liquor ice helps repair the sun damage caused by exposure to the harsh rays of the sun.

Walnut beads gently exfoliates dead cells to reveal the natural glow in your face. It makes the skin smooth and refreshed.

Turmeric, rich in antioxidants, protects the skin cells from free radical damage and lightens the skin tone improving the skin complexion.

Asia's first Made Safe certified brand. This product is Dermatologically tested and is free of Sulfates, SLS, Mineral Oil, Petroleum, Paraben, Artificial Preservatives, Synthetic Perfumes & Colors.
Key Ingredients
Turmeric : It revives the skin by bringing out its natural glow while delaying premature aging.
Walnut Beads : It's an excellent exfoliator that scrubs off dead cells from the upper layer of the skin, leaving it refreshed and bright.
Saffron : It contains antioxidants that are beneficial for the skin. It not only adds natural radiance & glow but also soothes the skin.
Ingredients List
| | | | |
| --- | --- | --- | --- |
| Ingredients | Type | Where Is It From? | How It Helps? |
| Aqua | Natural | Water | Diluent |
| Stearic Acid | Natural | Plant-Based | Cleansing Agent |
| Sodium Methyl Cocoyl Taurate | Natural | Plant-Based | Skin Softener |
| Cocamidopropyl Betaine | Natural | Plant-Based | Cleansing & Thickening Agent |
| Caprylyl/Capryl Glucoside | Natural | Plant-Based | Conditioning and Moisturizing Agent |
| Sodium Lauroyl Sarcosinate | Natural | Plant-Based | Cleansing Agent |
| Ethylene Glycol Monostearate | Natural | Fatty-Acid | Emulsifier |
| Myristic Acid | Natural | Isopropyl Alcohol and Myristic Acid | Emollient, Thickening Agent |
| Carbomer | Synthetic | Lab Synthesized | Texture Enhancer |
| Phenoxyethanol | Synthetic | Lab Synthesized | Aromatic agent |
| Ethylhexylglycerin | Synthetic | Vegetable Glycerin | Skin Care Additive |
| Glycerin | Natural | Plant-Based | Skin-Replenishing |
| Palmitic Acid | Natural | Plant-Based | Emulsifier and Surfactant |
| Lauric Acid | Natural | Plant & Animal Fats | Anti-Infammatory |
| Cetiol® HE | Natural | Plant-Based | Emollient |
| Sodium Cocoyl Isethionate | Synthetic | Lab Synthesized | Surfactant |
| Potassium Hydroxide | Synthetic | Lab Synthesized | pH Adjuster |
| Polysorbate 20 | Synthetic | Lab Synthesized | Emulsifier |
| Sodium Hydroxide | Synthetic | Lab Synthesized | pH Adjuster |
| Cetyl Alcohol | Natural | Plant-Based | Emulsifier |
| Polyquaternium-7 | Synthetic | Lab Synthesized | Film-forming Agent & Antistatic |
| Titanium Dioxide | Natural | Plant-Based | Thickening & Emulsifying Agent |
| Vitamin E | Natural | Plant-Based | Antioxidant & Emollient |
| Aloe Vera Extract | Natural | Aloe Vera Plant | Soothing Agent |
| Turmeric Extract | Natural | Turmeric | Skin-Soothing |
| Coconut Oil | Natural | Coconut | Cleansing Agent |
| Walnut Beads | Natural | Walnut | Exfoliation |
| Saffron Extract | Natural | Saffron | Inflammatory |
| Niacinamide | Natural | Yeast | Skin-Restoring |
| Carrot Seed Oil | Natural | Carrot | Skin-Replenishing |
| Tocopherol Acetate (Vitamin E) | Natural | Plant-Based | Antioxidants |
| IFRA Certified Allergen Free Fragrance | Synthetic | Lab Synthesized | Fragrance |
| Sodium Benzoate | Synthetic | Lab Synthesized | Preservatives |
| Licorice Extract | Natural | Plant-Based | Skin brightener |
| Saffron Extract | Natural | Saffron | Skin Brightening Agent |
Additional information
| | |
| --- | --- |
| Weight | 0.1 kg |
| Dimensions | 13.5 × 3 × 3 cm |