Mama Earth Ubtan Face Mask with Saffron and Turmeric for Skin Brightening and Tan Removal, 100g
Ks23,000
SKIN LIGHTENING
SKIN BRIGHTENING
REDUCED SIGNS OF AGEING
RETAINS MOISTURE BALANCE
NATURAL & CERTIFIED TOXIN FREE
20 in stock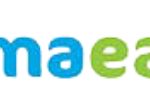 Description
Saffron is anti-bacterial in nature and it has skin enhancing properties. It naturally removes tan from the upper layer of skin and gives you a fairer, spot free look. Free radicals present in turmeric also aid lightened skin tone.
Cucumber gives your skin a bright and rejuvenated look. In combination with papaya extract, these ingredients reverse the effects of sunburn and tanning. It makes you look more radiant with every use.
Powerful ingredients such as Apricot oil & Mulberry extract helps in reducing visible signs of ageing & slows down the skin ageing process.
Ingredients such as kokum butter & olive oil extract are known to provide the moisturizing needed for your skin & keeps it soft & supple.
Dermatologically Tested Hypoallergenic Free from Sulfates, Paraben, SLS, Mineral Oil, Petroleum, Artificial Preservatives, Colors & Fragrances.
Key Ingredients
Saffron : It contains many vitamins and antioxidants that are beneficial for the skin. It not only adds to the natural radiance & glow of the skin, but also soothes the skin.
Turmeric : Traditionally, turmeric is used in Ubtan to give an instant glow. It is also a great ingredient that reduces signs of aging and slows down the aging process.
Cucumber : The ever cooling cucumber helps soothe tanned or sunburnt skin. Cucumber's mild astringent property is effective in reducing tan and irritation.
Ingredients List
| | | | |
| --- | --- | --- | --- |
| Ingredients | Type | Where is it from? | How it Helps? |
| Aqua | Natural | Water | Diluent |
| Cetostearyl Alcohol | Natural | Coconut fatty alcohol | Thickening agent, emulsifier |
| Cetearyl Olivate | Natural | Olive Oil | Emulsifier, Skin moisturiser |
| Sorbitan Olivate | Natural | Olive Oil | Emulsifier, Skin moisturiser |
| Kokum Butter | Natural | Fruit of kokum tree | Emollient, Skin moisturiser |
| Apricot Oil | Natural | Kernel of apricot | Skin Nourisher |
| Kaolin | Natural | Mineral kaolinite | Skin soother, Thickening agent |
| Magnesium Carbonate | Natural | Magnesium | Skin soother, Toxin remover |
| Titanium Dioxide | Natural | Naturally occurring mineral | Skin protectant, Opacifier |
| Betonite | Natural | Mixture of Iron, Potassium, Sodium, Calcium, Magnesium | Toxin remover, Thickening agent |
| Magnesium Aliminium Silicate | Natural | Kaolin Clay | Thickening agent |
| Turmeric | Natural | Turmeric | Antioxidant, Skin Lightener |
| Mulberry Extract | Natural | Mulberry root | Skin soother, Reduces melanin |
| Cucumber Extract | Natural | Cucumber | Skin moisturiser, Emollient |
| Papaya Extract | Natural | Skin moisturiser, Emollient | Toxin remover, Skin Nourisher |
| Basil Oil | Natural | Oil of sweet basil plant (leaves and flowers) | Skin Healer |
| Peppermint Oil | Natural | Peppermint Leaves | Skin Soother |
| Eucalyptus Oil | Natural | Leaf of eucalyptus plant | Skin Soother |
| Chamomile Extract | Natural | Roman Chamomile flowers | Skin Soother |
| Sodium Ascorbyl Phosphate | Natural | Vitamin C | Antioxidant, Stabiliser |
| Glycolic Acid | Natural | Sugarcane | Preservative |
| Citric Acid | Natural | Citric fruits | Preservative |
| Saffron Oil | Natural | Saffron | Antioxidant, Skin Soother |
| Potassium Sorbate | Natural | Sorbic acid | Preservative |
| Hydroxycinnamic Acid | Natural | Peels of fruits and vegetables | Antioxidant |
| Propylene Glycol Dibenzoate | Natural | Fruit derived | Skin Conditioning Agent |
Additional information
| | |
| --- | --- |
| Weight | 0.1 kg |
| Dimensions | 9 × 9 × 9 cm |