Mama Earth Tea Tree Shampoo for Dandruff Free Hair, 250ml
Ks16,000
REDUCES DANDRUFF AND CONTROLS OIL
REDUCES ITCHING AND SOOTHES SCALP
NOURISHED & HEALTHY HAIR
SAFE FOR CHEMICALLY TREATED HAIR
20 in stock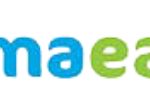 Description
The natural ingredients present in the shampoo ensure that dandruff and excess oil is gently worked on & removed.
Tea tree oil's anti-fungal & anti-bacterial properties help in reducing itch & irritation whereas Ginger Oil contributes to the health and cleanliness of the scalp while soothing dryness and itchiness.
The natural antioxidant effects of Vitamin E help maintain hair growth while promoting blood circulation, preventing breakage and deeply moisturizing hair.
Made from all natural ingredients, the Shampoo does not do any harm & is suitable for all hair types. It is safe for coloured or chemically treated hair.
Key Ingredients
Tea Tree Oil: It contains antifungal and antibacterial properties that fight against the fungus that causes dandruff and does so without drying your scalp.
Ginger Oil: It contributes to the cleanliness and health of the scalp, soothes itchiness, reduces dryness, and helps in healthier hair growth by improving blood circulation to the scalp.
Vitamin E: The antioxidant properties of Vitamin E help reduce free radicals and oxidative stress while repairing damaged hair follicles.
Ingredients List
| | | | |
| --- | --- | --- | --- |
| Ingredient | Type | Where Is It From? | How It Helps? |
| Aqua | Natural | Water | Diluent |
| Caprylyl/Capryl Glucoside | Natural | Plant-Based | Surfactant |
| Sodium Methyl Cocoyl Taurate | Natural | Coconut | Foaming Agent |
| Cocamidopropyl Betaine | Natural | Coconut Oil | Surfactant |
| Sodium Cocoamphodiacetate | Natural | Coconut Oil | Surfactant |
| Sodium Lauroyl Sarcosinate | Natural | Plant-Based | Surfactant |
| Vegetable Glycerin | Natural | Plant Oils | Humectant |
| Xanthan Gum | Natural | Sugar | Thickener |
| Tea Tree Oil | Natural | Tea Tree | Antiseptic |
| Ginger Oil | Natural | Ginger | Anti-Inflammatory |
| Glycerol Stearate | Natural | Plant-Based | Emulsifier |
| D-Panthenol | Natural | Vitamin B5 | Moisturizing Agent |
| Polyquaternium 73 | Lab Synthesized | Lab Synthesized | Conditioning Agent |
| Polyquaternium 10 | Lab Synthesized | Lab Synthesized | Moisturizing Agent |
| Vitamin E | Natural | Plant-Based | Antioxidant |
| Sodium PCA | Natural | Plant-Based | Conditioning Agent |
| Potassium Sorbate | Natural | Plant-Based | Preservative |
| Sodium Gluconate | Natural | Glucose | Humectant |
| IFRA Certified Allergen Free Fragrance | Synthetic | Lab Synthesized | Fragrance |
Additional information
| | |
| --- | --- |
| Weight | 0.25 kg |
| Dimensions | 19 × 5.2 × 5.2 cm |