Mama Earth Tea Tree Hair Oil with Tea Tree and Ginger Oil for Dandruff Free Hair, 250ml
Ks23,000
REDUCES DANDRUFF
SOOTHES ITCHY & DRY SCALP
PROMOTES HEALTHY SCALP
FREE FROM HARMFUL CHEMICALS
SUITABLE FOR ALL HAIR TYPES
20 in stock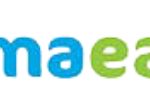 Description
Dandruff doesn't stand a chance with Tea Tree! Leave no room for white flakes with this anti-fungal & anti-bacterial hair oil. It's the best anti-dandruff pick-me-up for all hair types!
Mamaearth Tea Tree Hair Oil with the goodness of Tea Tree and Ginger deeply penetrates the roots to soothe itchy and dry scalp and stop fungal growth.
This healing oil nourishes & conditions the scalp to increase blood circulation which encourages hair growth. Regain control of your hair with this nourishing oil!
Dermatologically Tested, the Tea Tree Hair Oil is free from Sulfates, Parabens, SLS, Petroleum, Artificial Preservatives & Colors.
This Tea Tree Hair Oil is dermatologically tested & is suitable for all hair types.
Key Ingredients
Tea Tree:: 

With its anti-fungal, anti-bacterial, anti-inflammatory, and antioxidant properties, it treats dandruff and makes hair follicles more receptive to nutrition promoting overall hair growth.

Ginger::

 

It has antiseptic properties that help reduce scalp infections and dandruff. It also stimulates hair follicles, which in turn promotes hair growth.

Bhringraj::

 

This miracle herb contains excellent nutrients for the hair. It is also extremely effective in preventing hair loss and reducing dandruff.

Salicylic Acid::  

It enters pores, preventing oil build-up and helps to unclog hair follicles. This leads to healthier hair growth and reduction in dandruff.



Ingredients List
| | | | |
| --- | --- | --- | --- |
| Ingredient | Type | Where Is It From? | How It Helps? |
| Sunflower Oil | Natural | Plant-Based | Nourishing |
| Isopropyl Myristate | Synthetic | Lab Synthesized | Emollient |
| Caprylic/Capric Triglyceride | Natural | Plant-Based | Nourishing |
| Bhringraj | Natural | Plant-Based | Boosts Hair Growth |
| Ber Patta | Natural | Plant-Based | Controls Hair Fall & Promotes Growth |
| Sisam Patta | Natural | Plant-Based | Repairs & Strengthens |
| Kari Patta | Natural | Plant-Based | Antioxidant & Promotes Growth |
| Nili Patta | Natural | Plant-Based | Prevents Premature & Greying |
| Methi Seeds | Natural | Plant-Based | Reduces Hair Dryness & Strengthens Hair |
| Gunja Seeds | Natural | Plant-Based | Reduces Itching |
| Gurhal Flower | Natural | Plant-Based | Conditions Hair |
| Salicylic Acid | Synthetic | Lab Synthesized | Exfoliant |
| Tea Tree Oil | Natural | Tea Tree | Reduces Dandruff & Itchy Scalp |
| Ginger Oil | Natural | Ginger | Anti-inflammatory |
| Tinogard TT | Synthetic | Lab Synthesized | Antioxidant |
Additional information
| | |
| --- | --- |
| Weight | 0.25 kg |
| Dimensions | 15 × 4 × 4 cm |