Mama Earth Tea Tree Face Scrub with Tea Tree and Neem for Skin Purification, 100g
Ks16,000
GENTLY EXFOLIATES
REMOVES SKIN IMPURITIES
WITH ANTIBACTERIAL PROPERTIES
MADE WITH NATURAL INGREDIENTS
SUITABLE FOR ALL SKIN TYPES
20 in stock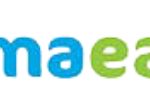 Description
Remove impurities and dead skin cells gently with the effective exfoliating action of Walnut Beads. Give your face the glow of nature.
Keep acne and pimples at bay with anti-inflammatory natural goodness of Tea Tree and Neem. With this face scrub by your side, control excess oil production and make skin healthier than ever.
Your skin will feel refreshed after every use! With naturally soothing and antibacterial properties of Tea Tree & Neem and Apricot Oil, your skin will have a new BFF!
Made using natural ingredients, the face scrub is free from Sulfates, Parabens, SLS, Petroleum, Artificial Preservatives & Colors.
This face scrub is dermatologically tested & is suitable for all skin types.
Key Ingredients
Tea Tree : Owing to its anti-inflammatory, antibacterial, and nourishing properties, Tea Tree is used to treat skin conditions like acne, excessive dryness, redness and promotes glowing skin. It also heals burns and reduces scarring.
Neem: Antioxidant, anti-inflammatory and skin-calming properties of Neem reduce the occurrence of free radicals while keeping the skin healthy and hydrated.
Tulsi : Used since time immemorial, Tulsi is known to have many antibacterial and antifungal properties that help soothe the skin. It also slows down the skin's aging process.
Walnut Beads : Hardworking, effective, and an excellent ingredient that exfoliates and scrubs off dead cells and impurities from the upper layer of the skin, leaving the skin refreshed and bright.
Ingredients List
| | | | |
| --- | --- | --- | --- |
| Ingredient | Type | Where Is It From? | How It Helps? |
| Aqua | Natural | Water | Diluent |
| Stearic Acid | Natural | Plant-Based | Cleansing Agent |
| Cetostearyl Alcohol | Natural | Plant-Based | Thickening Agent |
| Glyceryl Monostearate | Natural | Plant-Based | Emollient |
| Walnut Scrubs | Natural | Plant-Based | Exfoliation |
| Glycerin | Natural | Plant-Based | Skin Replenishing |
| Cocamidopropyl Betaine | Natural | Plant-Based | Surfactant |
| Caprylic/Capric Triglyceride | Natural | Plant-Based | Moisturizing agent |
| Tea Tree Extract | Natural | Plant-Based | Antibacterial |
| Neem Extract | Natural | Plant-Based | Anti-inflammatory |
| Tulsi extract | Natural | Plant-Based | Antimicrobial |
| Sodium Stearoyl Lactylate | Natural | Plant-Based | Emulsifier |
| Sodium Lauroyl Sarcosinate | Natural | Plant-Based | Surfactant |
| Almond Oil | Natural | Plant-Based | Smoothing and Moisturizing Agent |
| Sodium Benzoate | Natural | Plant-Based | Preservative |
| Titanium Dioxide | Natural | Natural | Opacifying Agent |
| Apricot Oil | Natural | Plant-Based | Soothes and Prevents Acne & Inflammation |
| Potassium Sorbate | Natural | Plant-Based | Preservative |
| Zinc Oxide | Natural | Natural | Mild Astringent |
| Avocado Oil | Natural | Plant-Based | Hydrating and Moisturizing Agent |
| Vitamin E | Natural | Plant-Based | Antioxidants |
| Chlorophyll extract | Natural | Plant-Based | Reduces Skin Inflammation |
| IFRA Certified Allergen Free Fragrance | Synthetic | Lab Synthesized | Fragrance |
Additional information
| | |
| --- | --- |
| Weight | 0.1 kg |
| Dimensions | 12 × 3 × 3 cm |