Mama Earth Skin Correct Face Serum with Niacinamide and Ginger Extract for Acne Marks and Scars, 30ml
Ks27,500
REDUCES ACNE MARKS
REDUCES ENLARGED PORES
IMPROVES SKIN TEXTURE
MADE WITH NATURAL INGREDIENTS
SUITABLE FOR ALL SKIN TYPES
20 in stock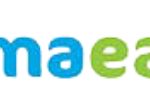 Description
Niacinamide is a proven ingredient that reduces acne marks and the appearance of skin blemishes. As an active form of Vitamin B3+, Niacinamide limits the overproduction of sebum and alleviates the symptoms of acne. Antioxidants in Ginger Extract also help fade acne scars.
Exposure to the sun or excess sebum production can enlarge skin pores. With Niacinamide as an active ingredient, the serum helps reduce pore size, increases skin's elasticity and works like magic on wrinkles and fine lines.
The combination of Niacinamide and Ginger Extract works as an antioxidant powerhouse, enhancing the texture of the skin. Ginger Extract has anti-irritant, stimulating and anti-inflammatory properties that soothe and calm the skin.
Dermatologically Tested, the serum is free from Sulfates, Paraben, SLS, Petroleum, Artificial Preservatives, & Colors.
The face serum is dermatologically tested & is suitable for all skin types.
Key Ingredients
Niacinamide : An active form of Vitamin B3+, Niacinamide works towards reducing enlarged pores, uneven skin tone, and acne marks & scars. It also helps limit the damage from free radicals & prevents aging.
Ginger Extract : Stimulates melanin activity and evens out patchy skin. Ginger Extract is also nature's antioxidant powerhouse that calms and soothes acne irritated skin.
Zinc PCA : With vegetal origin, Zinc PCA is one of the best moisturizing agents that helps control acne and decreases sebum secretion on the skin while helping the skin retain its humidity.
Ingredients List
| | | | |
| --- | --- | --- | --- |
| Ingredients | Type | Where Is It From? | How It Helps? |
| Aqua | Natural | Water | Diluent |
| Niacinamide | Natural | Plant-Based | Skin Nourisher |
| Propylene Glycol | Natural | Plant-Based | Humectant |
| Glycerin | Natural | Plant-Based | Humectant |
| Zinc PCA | Natural | Plant-Based | Conditioning Agent |
| Diethylene glycol monoethyl ether | Lab Synthesized | Plant-Based | Anti-Acne |
| Phenoxyethanol | Natural | Plant-Based | Preservative |
| Hydroxyethyl cellulose | Natural | Plant-Based | Thickening Agent |
| Xanthan Gum | Natural | Sugar | Thickening Agent and Stabilizer |
| Citric Acid | Natural | Fruits | Preservative |
| IFRA-Certified Allergen-Free Fragrance | Natural | Flowers | Aroma |
| Ethylhexylglycerin | Natural | Plant-Based | Conditioning Agent & Preservative |
| Sodium Gluconate | Natural | Glucose | Humectant |
| Zingiber officinale (Ginger) Extract | Natural | Ginger | Anti-Inflammatory |
| Sodium Benzoate | Natural | Fruits | Preservative |
| Benzyl Alcohol | Natural | Fruits, Cloves and Jasmine | Preservative & Solvent |
| Dehydroacetic Acid | Natural | Flowers of the Solandra Species | Preservative |
Additional information
| | |
| --- | --- |
| Weight | 0.3 kg |
| Dimensions | 10 × 3 × 3 cm |