Mama Earth Onion Hair Oil for Hair Regrowth and Hair Fall Control with Redensyl, 150ml
Ks18,500
BOOSTS HAIR GROWTH
ADDS STRENGTH & SHINE
NOURISHES SCALP
SAFE FOR CHEMICALLY TREATED HAIR
NATURAL & TOXIN FREE
20 in stock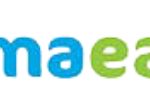 Description
Onion Oil, in combination with Redensyl, reduces hair fall and promotes growth of lost hair.
Full of nature's goodness, a blend of nourishing oils such as Sunflower Oil, Amla Oil, Hibiscus Oil, etc. makes hair strong from the inside & shinier on the outside.
Bhringraj Oil is known to nourish the scalp. Rich in Vitamin D, Almond Oil provides nutrition to scalp, making hair healthier and stronger.
Made from all natural ingredients, the Hair Oil does not do any harm & is suitable for all hair types. It is safe for coloured or chemically treated hair.
The Hair Oil is completely free of Sulfates, Paraben, SLS, Mineral Oil, Petroleum, Colors & Synthetic Fragrance.
Key Ingredients
Onion Seed Oil : Onion Oil increases blood supply to hair follicles, which in turn improves hair growth. It also prevents hair loss.
Redensyl : The newest breakthrough ingredient against hair loss, and the best alternative to hair transplantation, Redensyl can significantly boost hair density, thickness, fullness, strength and overall health.
Almond Oil : Omega-3 fatty acids, phospholipids, Vitamin E, magnesium present in Onion Oil nourish and strengthen your hair while being optimal for treating hair loss and damaged hair.
Castor Oil : It deeply nourishes the scalp with proteins, vitamins and antioxidants and helps increase the blood circulation to the scalp. Castor Oil also improves absorption of other ingredients in the hair and locks in scalp & strang moisture.
Bhringraj Oil : It aids in blood circulation, promotes hair growth, and prevents hair fall. Since it is also deeply moisturizing, it works as a natural conditioner for your tresses.
Amla Oil : Amla Oil promotes overall health of hair & scalp, and prevents premature greying.
Ingredients List
| | | | |
| --- | --- | --- | --- |
| Ingredient | Type | Where Is It From? | How It Helps? |
| Sunflower Oil | Natural | Plant-Based | Hair Nourisher |
| Isopropyl Myristate | Natural | Natural | Emollient |
| Caprylic/Capric Triglyceride | Natural | Plant-Based | Emollient |
| Amla Extract | Natural | Plant-Based | Hair Strengthener |
| Bhringraj Extract | Natural | Plant-Based | Boosts Hair Growth |
| Gurhal Extract | Natural | Plant-Based | Boosts Hair Growth |
| Sesame Oil | Natural | Plant-Based | Boosts Hair Growth |
| Onion Extract | Natural | Plant-Based | Prevents Hair Loss |
| Brahmi Extract | Natural | Plant-Based | Hair Strengthener |
| Jojoba Oil | Natural | Plant-Based | Prevents Hair Loss |
| Olive Oil | Natural | Plant-Based | Hair Moisturizer |
| Almond Oil | Natural | Plant-Based | Hair Strengthener |
| Castor Oil | Natural | Plant-Based | Boosts Hair Growth |
| Natural Vitamin E | Natural | Plant-Based | Boosts Hair Growth |
| Onion Seed Oil | Natural | Plant-Based | Prevents Hair Loss |
| IFRA Certified Allergen Free Fragrance | Synthetic | Lab Synthesized | Fragrance |
| Tinogard® TT | Synthetic | Lab Synthesized | Antioxidant |
| Redensyl | Natural | Natural | Boosts Hair Growth |
Additional information
| | |
| --- | --- |
| Weight | 0.15 kg |
| Dimensions | 10 × 4 × 4 cm |