Mama Earth CoCo Face Wash with Coffee and Cocoa for Skin Awakening, 100ml
Ks12,500
REFRESHES INSTANTLY
DEEPLY CLEANSES SKIN
GENTLE FORMULA
MADE WITH NATURAL INGREDIENTS
SUITABLE FOR ALL SKIN TYPES
20 in stock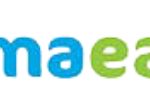 Description
Enriched with Cocoa and Coffee, the face wash energizes the skin with antioxidants. It fights dullness, evens out skin tone, and reduces puffiness.
The deep cleansing formula removes dirt, excess oil, and keeps your face away from dullness.
Loaded with the goodness of natural ingredients, this face wash is gentle on the skin, pH balanced, and dermatologically tested to suit all skin types.
Dermatologically tested, the face wash is made from natural ingredients and is free from Sulfates, Parabens, SLS, Petroleum, artificial preservatives & colors.
This face wash is dermatologically tested & is suitable for all skin types.
Key Ingredients
Coffee : With deep cleaning properties, coffee effectively removes dust, impurities, and excess oil from the skin. It also promotes even skin tone and reduces puffiness.
Cocoa : Helps soften and detoxify the skin while reducing fine lines, wrinkles, and the appearance of scars. The rich aroma relaxes and rejuvenates.
Ingredients List
| | | | |
| --- | --- | --- | --- |
| Ingredients | Type | Where Is It From? | How It Helps? |
| Aqua | Natural | Water | Diluent |
| Disodium EDTA | Synthetic | Lab Synthesized | Preservative |
| Sodium Lauroyl Sarcosinate | Natural | Plant-Based | Surfactant |
| Capryloyl | Synthetic | Lab Synthesized | Skin conditioning and cleaning agent |
| GlucoTain® Clear | Natural | Lab Synthesized | Surfactant and emulsifier |
| Lauroyl | Natural | Coconut & Corn Starch | Surfactant |
| GlucoTain® Flex | Natural | Lab Synthesized | Skin conditioning emollient |
| Propylene Glycol Laurate | Natural | Vegetable Fats | Emollient and emulsifier |
| Polyquaternium-7 | Lab Synthesized | Lab Synthesized | Film-forming agent and antistatic |
| Coco Betaine | Natural | Coconut Oil | Surfactant |
| Phenoxyethanol | Lab Synthesized | Lab Synthesized | Aromatic agent |
| Ethylhexylglycerin | Lab Synthesized | Vegetable Glycerin | Skincare additive |
| Triethanolamine | Lab Synthesized | Lab Synthesized | Buffering agent and pH adjuster |
| Citric Acid | Natural | Plant-Based | Buffering agent and pH adjuster |
| Coffee Extract | Natural | Coffee Plant | Improves collagen and elastin production |
| Cocoa Extract | Natural | Non-defatted Cocoa Beans | Anti-aging agent |
| IFRA Certified Allergen Free Fragrance | Synthetic | Lab Synthesized | Fragrance |
Additional information
| | |
| --- | --- |
| Weight | 0.1 kg |
| Dimensions | 12 × 4 × 2 cm |