Mama Earth Charcoal Face Wash for oil control, 100ml
Ks12,500
With activated charcoal and clay captures and draws out toxins like impurities, dirt, pollution, make up, sweat and excess oil leaving skin fresh and looking healthy
Clay gently exfoliates & pulls toxins making it an ideal harmful chemical free face wash for oily skin. It gently removes excess oil from pores without irritating or drying out the skin
Unclogs pores: activated charcoal and clay together cleanses clogged pores from dirt, oil and impurities from the skin's surface. It leaves your face deeply cleaned and skin smooth
20 in stock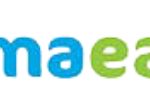 Description
Mamaearth SLS & Paraben free charcoal face wash is your solution for healthy and glowing skin. Activated Charcoal gently draws out dirt, impurities, microparticles, & makeup – leaving skin clean and fresh. Clay deeply penetrates within the pores while removing excess oil from the skin. All this, without irritating or over-drying the skin. Coffee vitalizes the skin by removing dead skin cells and gives the face a glow. This charcoal oil control face wash is dermatologically tested and pH balanced, this face wash takes gentle care of your skin. It leaves your skin feeling soft and smooth as it does not contain any harmful chemicals like SLS, Sulfates, Phthalates or, Artificial Fragrance.
Key Ingredients
Charcoal : It draws out toxins from the skin's surface and within the pores.
Clay : It gently exfoliates and rids the skin of excess oil and dirt deposits.
Coffee : It vitalizes skin and encourages new cell production, replacing the dead skin layer.
Tea Tree Oil : It deeply penetrates the skin to control oil and repair skin from within.
How To Use
Apply a coin-sized amount of face wash on damp face.

Work up a mild lather and massage your face in gentle, anti-clockwise circular movements.

Rinse with lukewarm or tap water. Pat dry your face with a clean towel.
Ingredients List
| | | | |
| --- | --- | --- | --- |
| Ingredient | Type | Where Is It From? | How It Helps? |
| Aqua | Natural | Water | Diluent |
| Sodium Lauroyl Sarcosinate | Natural | Plant-Based | Surfactant |
| Polyacrylate 33 | Synthetic | Lab Synthesized | Emulsifier |
| Disodium Cocoamphodiacetate | Natural | Plant-Based | Cleansing Agent |
| Cocamidopropyl Betaine | Natural | Plant-Based | Cleansing & Thickening Agent |
| Glycerin | Natural | Plant-Based | Hydration |
| Sodium PCA | Natural | Plant-Based | Hydration |
| Betaine Anhydrous | Natural | Plant-Based | Skin Soothing & Anti Aging |
| Phenoxyethanol | Natural | Plant-Based | Natural Preservative |
| Coffee Extract | Natural | Coffee Beans | Antioxidants |
| Sodium Hydroxide | Natural | Natural | Cleansing Agent |
| IFRA Certified Allergen Free Fragrance | Synthetic | Lab Synthesized | Fragrance |
| Sodium Benzoate | Natural | Plant-Based | Preservative |
| Activated Charcoal Powder | Natural | Plant-Based | Detoxifying Agent |
| Aloe Vera Extract | Natural | Aloe Vera Plant | Skin Soother |
| Niacinamide | Natural | Plant-Based | Skin Restoration Properties |
| D-Panthenol | Natural | Honey | Anti-inflammatory |
| Kaolin Clay | Natural | Naturally Occurring | Oil Control |
| Ethylhexylglycerin | Natural | Plant-Based | Skincare Additive |
| Tea Tree Oil | Natural | Plant-Based | Anti-inflammatory & Antimicrobial |
Additional information
| | |
| --- | --- |
| Weight | 0.1 kg |
| Dimensions | 16.4 × 5.7 × 3.2 cm |