Mama Earth C3 Face Mask for healthy and glowing skin, 100ml
Ks27,500
OH THAT NATURAL GLOW!!
Exfoliates & Lightens Dark Spots
Brightens & Tightens Skin
Dermatologically Tested
Toxin free
20 in stock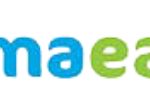 Description
Combination of natural actives that cleanse, nourish and fortify. The papaya+mulberry+cucumber fruit extracts have vast antioxidant properties which help remove toxins, unclog pores, even skin tone, moisturize and fight blemishes.
Activated charcoal & kaolin clay are proven to help with irritated skin, inflammation, pimples, acne & other bothersome skin concerns. It acts as overall skins detox, and helps in reducing pigmentation.
Wake up your skin with the naturally stimulating benefits of coffee seed extract the perfect ingredient for all skin types to reduce redness, inflammation or puffiness, tighten pores and brighten your complexion.
Clinically tested in Europe, hypoallergenic and fragrance free (natural flower extracts for fragrance)
No parabens, sulfates, mineral oil, dyes, synthetic fragrances etc.
Key Ingredients
Charcoal : Charcoal helps in getting rid of excess oil and toxins hidden in the poresof the skin.
Coffee : Coffee exfoliates dead skin and helps in getting rid of the external layer of dead skin caused by burnt tanned skin.
Kaolin Clay : A natural cleanser, Kaolin Clay helps in getting rid of access oilfrom skin thus keeping acne & pimples away.
Bentonite Clay : Bentonite clay helps in reducing acne marks & scars causeddue to popped pimples & acne.
How To Use
Wash your face with a sulfate free face wash suiting your skin type.

Dab our face dry and apply a generous layer of face mask on clean face.
Keep it for 15 minutes, scrub & wash off with lukewarm water.
Ingredients List
| | | | |
| --- | --- | --- | --- |
| Ingredient | Type | Where is it from | How it helps |
| Purified Water | Natural | Water | Dilutent |
| Kokum Butter | Natural | Fruit of Kokam tree | Skin moisturizer, Emollient |
| Apricot Oil | Natural | Kernel of apricot | Skin Nourisher |
| Kaolin | Natural | Mineral kaolinite | Skin soother, Thickening agent |
| Magnesium Carbonate | Natural | Magnesium | Skin soother, Toxin remover |
| Titanium Dioxide | Natural | Naturally occurring mineral | Skin protectant, Opacifier |
| Bentonite | Natural | Mixture of Iron, Potassium, Sodium, Calcium, Magnesium | Toxin remover, Thickening agent |
| Magnesium Aluminium Silicate (Kaolin) | Natural | Kaolin Clay | Thickening agent |
| Niacinamide | Natural | Vitamin B3 | Skin restorer, Reduces melanin |
| Mulberry Extract | Natural | Mulberry root | Skin soother, Reduces melanin |
| Cucumber Extract | Natural | Cucumber | Skin moisturiser, Emollient |
| Papaya Extract | Natural | Raw fruit of Papaya | Toxin remover, Skin Nourisher |
| Basil Oil | Natural | Oil of sweet basil plant (leaves and flowers) | Skin Healer |
| Peppermint Oil | Natural | Peppermint Leaves | Skin Soother |
| Eucalyptus Oil | Natural | Leaf of eucalyptus plant | Skin Soother |
| Chamomile Extract | Natural | Roman Chamomile flowers | Skin Soother |
| Sodium Ascorbyl Phosphate | Natural | Vitamin C | Antioxidant, Stabiliser |
| Glycolic Acid | Natural | Sugarcane | Preservative |
| Citric Acid | Natural | Citric fruits | Preservative |
| Caffeine Anhydrous | Natural | Natural caffeine | Skin soother, Antioxidant |
| Activated Charcoal Powder | Natural | Carbon-rich coconut Shells | Skin soother, Toxin remover |
| Hydroxycinnamic Acid | Synthetic | Peels of fruits and vegetables | Antioxidant |
| Propylene Glycol | Natural |  Sea Weed | Humectant, Emulsifier |
| Cetostearyl Alcohol | Natural | Coconut fatty alcohols | Thickening agent, Emulsifier |
| CetearylOlivate | Natural | Olive Oil | Emulsifier, Skin moisturizer |
| SorbitanOlivate | Natural | Olive Oil | Emulsifier, skin moisturizer |
| Potassium Sorbate | Synthetic | Sorbic acid | Preservative |
Additional information
| | |
| --- | --- |
| Weight | 0.1 kg |
| Dimensions | 9 × 9 × 9 cm |