Mama Earth Aqua Glow Hydrating Sunscreen Gel with Himalayan Thermal Water and Hyaluronic Acid, 50g
Ks18,500
Protects Against UV A & B rays
Blue Light Protection
Ultra-light & Hydrating Formula
Goodness of Himalayan Thermal Water

SUITABLE FOR ALL SKIN TYPES
20 in stock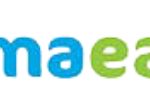 Description
Shield your skin from harmful UV A & B rays all day, every day! SPF 50 PA++++ protection is 16 times more powerful to protect you from the sun. Results? No sun damage, no pigmentation, and no tanning.

A sunscreen that goes above and beyond. Protect your skin from blue light emitted from electronic screens with Aqua Glow Hydrating Sunscreen Gel. Hello, younger, clearer, and hydrated.

Protects and hydrates – that's Aqua Glow Sunscreen Gel for you. Light as a feather, the gel-based formula doesn't leave a white cast or feel heavy on the skin. And it does it all while giving you the ultimate boost of hydration.

Rich in minerals like Magnesium, Potassium & Calcium, Himalayan Thermal Water is nature's answer to maintain the skin's protective barrier, keep it super hydrated and youthful.

This hydrating sunscreen gel is dermatologically tested & is suitable for all skin types.
Key Ingredients
Himalayan Thermal Water: Full of minerals like Magnesium, Potassium & Calcium, it helps maintain the skin's barrier, promoting healthy and youthful skin.
Hyaluronic Acid: It helps bind water to skin cells, keeping it hydrated and fresh-looking.
Aloe Vera : It contains antioxidants, Vitamins A and C, and it is anti-inflammatory. It also moisturizes and works very well on sensitive skin.
Calendula: It is rich in Vitamin E & amino acids, which deeply nourish the skin. It also has anti-fungal, antioxidant & anti-inflammatory benefits and also protects the skin against UV radiation.
Ingredients List
| | | | |
| --- | --- | --- | --- |
| Ingredients  | Type | Where It Comes From? | How it Helps? |
| Aqua | Natural | Himalayan Springs | Diluent |
| Titanium Dioxide | Natural | Naturally Occurring Mineral | Skin protectant, Opacifier |
| Suncat DE TM | Synthetic | Lab Synthesized | Anti-aging & Protecting Agent |
| Sodium Polyacrylate | Synthetic | Lab Synthesized | Quick Absorbent & Hydrating Agent |
| Glycerin | Natural | Plant-Based | Moisture-Retaining Agent |
| Zinc Oxide | Natural | Plant-Based | Antioxidant & Skin Soothing Agent |
| Xylitol | Natural | Plant-Based | Hydration & Moisture-enabling Agent |
| Phospholipids | Natural | Fatty Acids | Creates a Skin Barrier & Assists Skin Repair |
| Caprylic Acid | Natural | Fatty Acids | Antioxidant |
| Glyceryl Stearate | Natural | Fatty Acids | Emulsifier |
| Dicaprylyl Carbonate | Synthetic | Lab Synthesized | Skin-conditioning Agent |
| Hyaluronic Acid | Natural | Plant-Based | Skin Replenishing |
| Helianthus Annus (Sunflower) Seed Oil | Natural | Plant-Based | Anti-inflammatory Properties |
| D-Alpha Tocopheryl Acetate | Synthetic | Lab Synthesized | Antioxidative & Anti-inflammatory properties |
| Calendula Flower Extract | Natural | Plant-Based | Antifungal & Antimicrobial Properties |
| Aloe Barbadensis Leaf Juice | Natural | Plant-Based | Antioxidant & Antibacterial |
| Himalayan Thermal Water | Natural | Natural | Anti-inflammatory & Antioxidant |
| Sodium Benzoate | Synthetic | Lab Synthesized | Corrosion Inhibitor, Fragrance Ingredient, and Preservative |
| E-Ascorbic Acid | Natural | Natural | Skin Brightening |
| Sodium Levulinate | Natural | Natural | Preservative Agent |
| Phenoxyethanol | Natural | Plant-Based | Natural Preservative |
| IFRA Certified Allergen Free Fragrance | Synthetic | Lab Synthesized | Fragrance |
| Allantoin | Natural | Plant-Based | Skin-soothing |
| Melanin | Natural | Natural | Absorbs Harmful UV rays & Protects From Cellular Damage |
Additional information
| | |
| --- | --- |
| Weight | 0.1 kg |
| Dimensions | 12.2 × 6.7 × 4.4 cm |